Hi James,
My calendar - which has been working fine until now suddenly broke yesterday. It's embedded on this page www.kathywhiteyoga.com/smoothbook and still looks okay on the website editor -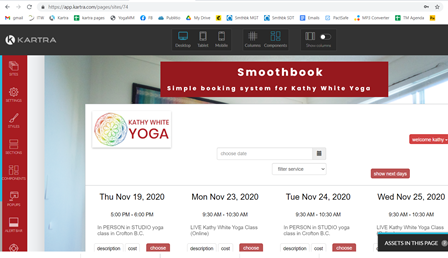 but when published shows up as this: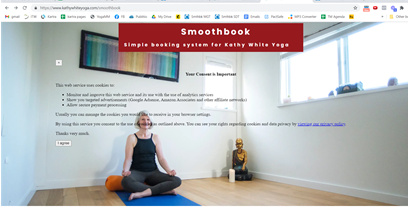 I checked the code and it is:
Kartra Pages needs to be able to tell our code from yours. For that reason, you must wrap any piece of custom code you add with
…
Existing code on kartra.
However the code smoothbook provides to embed the calendar is this:
![Online appointments by Smoothbook](upload://vPiO3awl9jmvRNEexgSQng1W8A0.png)
Which only gives the blue smoothbook button on my page.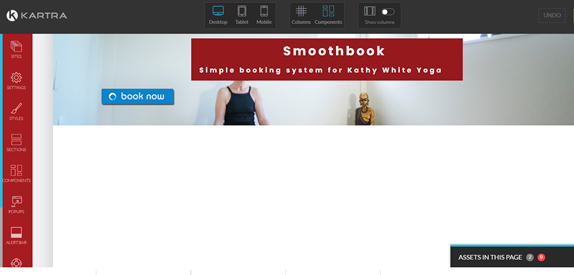 What code should I use to have the embedded calendar show up like it used to? Sorry I have written the code out but the editor immediately reads it and does not display - hope you can figure it out I have this information in a word doc. if you need more.
Thanks