Hi James,
Some nitpicky questions here, when you have a chance. I know we can set up our calendar appearance. These are the options I'm given that I can change:

When I preview my calendar, this is what it looks like: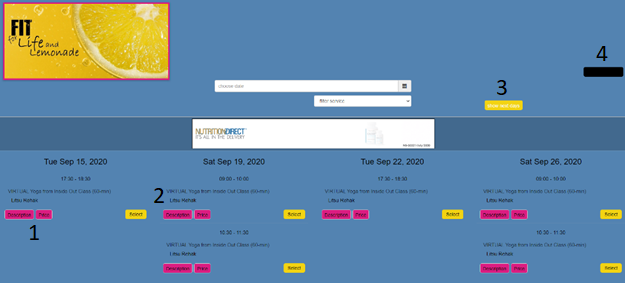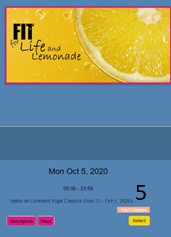 Questions:
How do I change the border around the pink buttons to match? It looks like it is white right now and I would prefer it to either be the same color as the button (pink) or the text (black).
Is there a way to make the service bold and the provider not bold? Maybe that is on purpose, but I would want my service to have the emphasis.
How do I change the color of the text to be black? I don't think any of my calendar text options are set to white.
How do I change the color of the button? I think the text is black but if I change any of the calendar text options I have to white, it changes the text in my pink or yellow buttons to white also, can't remember which of the three text options it is.
How can I change the color of the VoD Classes button and text (this is a personal translation, it normally says Workshop)? That peach and white really doesn't go with my theme.
Finally, if I click on description, it looks like this.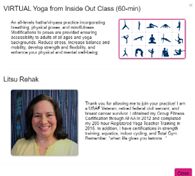 I resized my photo, but it still is significantly larger than the class description. Is it possible to make the description image larger or the resource image smaller?
Thank you! Litsu